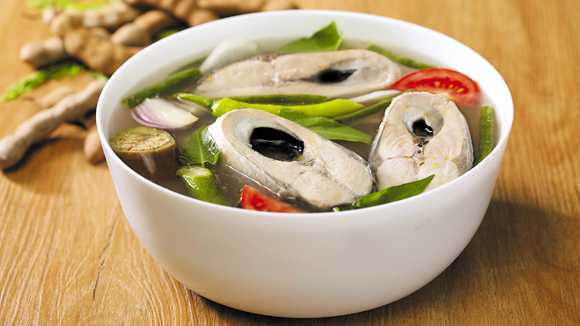 Sinigang na Bangus Recipe
A beloved Filipino staple in many kitchens, Sinigang na Bangus by Knorr is quick and easy to make as it is simple. Packed full of flavor and fresh ingredients, this dish is not only affordable to make, it's also good for you!
INGREDIENTS
2 L rice washing
3 pcs onions, quartered
4 pcs, native tomato, quartered
1 kilo bangus, cut into serving pieces
2 pcs sili pansigang
1 bundle mustasa leaves
2 packs of Knorr Sinigang na may Miso Recipe Mix (25g)
DIRECTIONS
Bring to boil rice washing in a pot, add onions and tomatoes then reduce heat to simmer for minutes, Add fish, long green chili and simmer until cooked, Add knorr sinigang na may miso recipe mix and mustasa, Stir well and let this simmer for a minute.