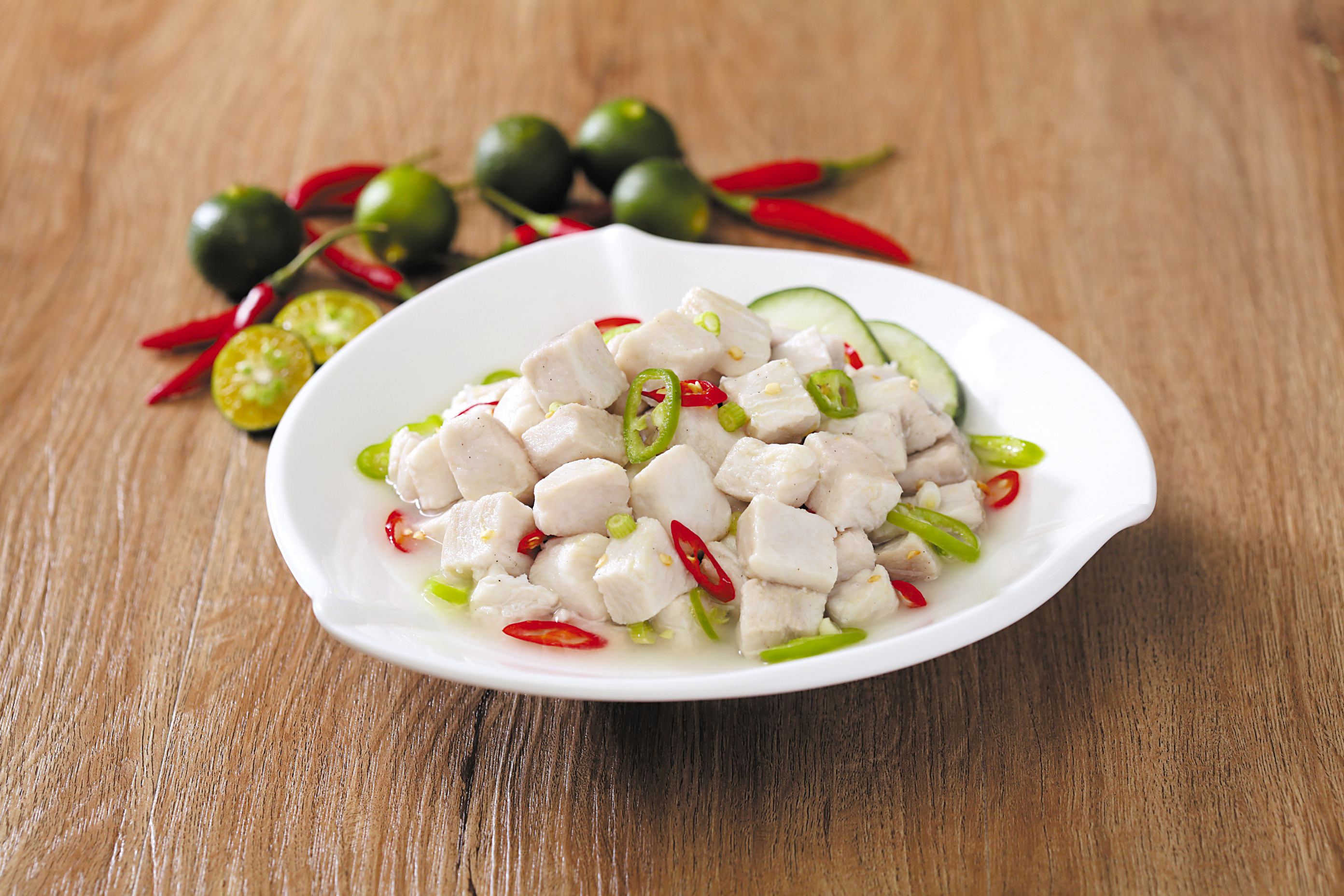 Kilawing Tanguigue
INGREDIENTS
1/2 kg Fresh Tanguigue, Dice (around 3/4-inch thick)
2 cups cane vinegar (or coconut vinegar)
1 pc red onion, minced
1 pc ginger, cut into 2-inch think strips
bird's eye chill, chopped (as needed)
long green chill, chopped (as needed)
Knorr Sinigang sa Sampalok Mix Original (to taste)
DIRECTIONS
1. In a clean bowl, mix tanguigue with 1 cup cane vinegar, mix well then discard liquid.
2. in another bowl, combine the remaining 1 cup cane vinegar with onion, ginger, and chilies. Add tanguigue (3-5 minutes before service) and mix well.
3. Add Knorr Sinigang sa Sampalok Mix Original according to taste and season well.